Tropical Storm Cristina 2020
Last Modified: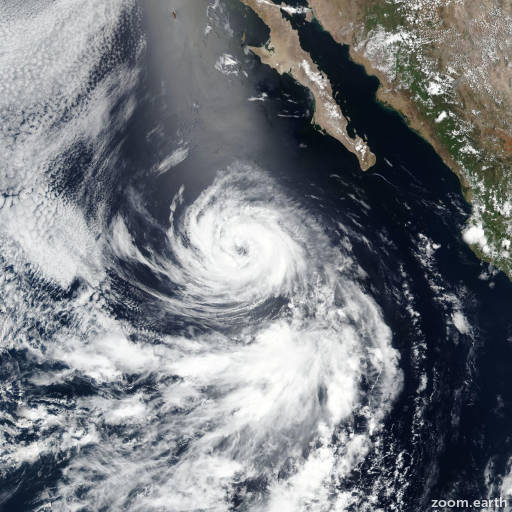 Cristina
Satellite images, weather maps and tracks of Tropical Storm Cristina 2020, July 5 - 15. Max wind speed 70mph.
Cristina has lacked deep convection for more than 12 hours and is now a swirl of low- to mid-level clouds. The system has therefore become a remnant low and this is the last NHC advisory. The estimated intensity is 30 knots, assuming some spin down has occurred since the last advisory.
Cristina is moving westward near 10 knots, and low-level easterly flow should steer the remnant low on this general heading for the next few days. The cyclone is moving over sea surface temperatures of about 23°C that will prevent the redevelopment of organized convection. Cristina should continue to gradually spin down during the next 2-3 days until it opens into a trough and dissipates.
Information provided by NHC.