Tropical Storm Cliff 2022
Last Modified: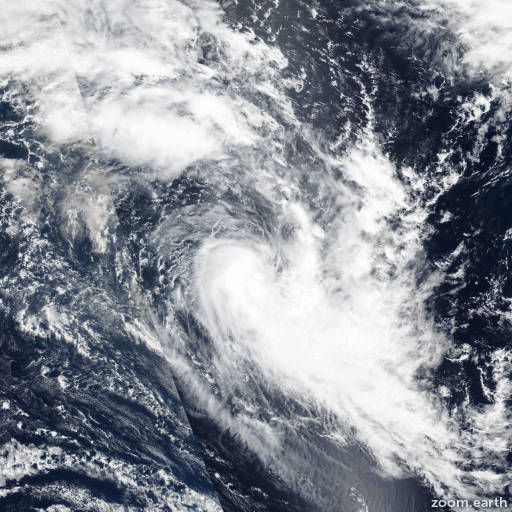 Cliff
Satellite images, weather maps and tracks of Moderate Tropical Storm Cliff 2022, February 2 - 7. Max wind speed 85km/h.
Cliff is located 1895 km south-southeast of Diego Garcia, and has moved southwestward at 26 km/h (14 knots) over the past 6 hours.
Cliff is situated in an unfavorable, very dry environment with extensive stratocumulus, indicative of a cooler, more stable airmass, over the southern semicircle advecting around the western semicircle. Additionally, persistent moderate to strong (20-25 knots) wind shear and moderate poleward venting is limiting deep convection to the southern quadrant only.
Although there are gradient-enhanced gale force winds over the southern semicircle, model guidance shows a gradual weakening of these winds over the next 24 hours thus the system is forecast to dissipate in 24 hours as it tracks west-southwestward.
With the exception of NAVGEM, which tracks directly into the strong high to the south, model trackers are in tight agreement lending high confidence to the JTWC forecast track.
Intensity guidance also supports the JTWC intensity forecast with the bulk of the guidance showing a steady weakening trend.
Maximum significant wave height is 4.6 meters (15 feet).
Information provided by the Joint Typhoon Warning Center (JTWC).