Tropical Storm Choi-wan (Dante) 2021
Last Modified: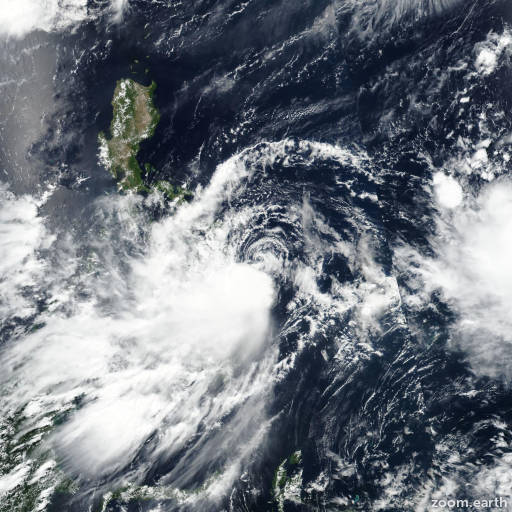 Choi-wan (Dante)
Satellite images, weather maps and tracks of Tropical Storm Choi-wan 2021, May 28 - June 6. Max wind speed 85km/h.
Choi-Wan (Philippine name Dante) is located 170 km north-northeast of Kadena Air Base, and has moved northeastward at 50 km/h (27 knots) over the past 6 hours.
The current position and intensity align with recent ASCAT data from 05/11:57 UTC and 05/13:11 UTC, which show an elongating low-level circulation with decreasing wind speeds near the center.
Choi-Wan is tracking rapidly northeastward in the gradient between subtropical ridging to the east and a deep trough to the northwest. Strong wind shear (greater than 20 knots) and passage over cooler water (25-26°C) are inducing rapid weakening.
The system will dissipate within the next 12 hours as it tracks northeastward under the current steering influences. Forecast guidance remains in tight agreement, and the track forecast lies near the multi-model consensus with high confidence.
This is the final warning on this system by JTWC. The system will be closely monitored for signs of regeneration.
Maximum significant wave height is 3.4 meters (11 feet).
Information provided by the Joint Typhoon Warning Center (JTWC).