Super Typhoon Chanthu (Kiko) 2021
Last Modified: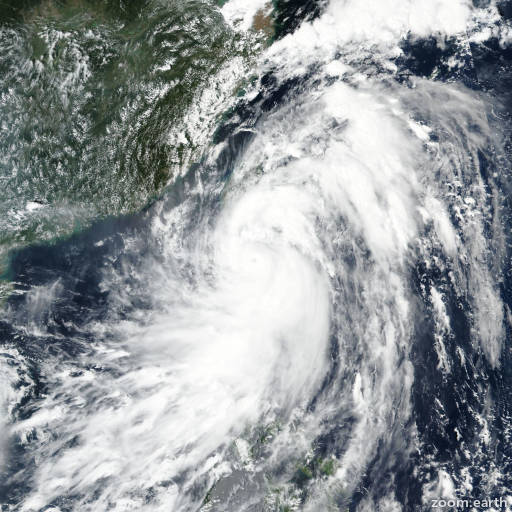 Chanthu (Kiko)
Satellite images, weather maps and tracks of Super Typhoon Chanthu 2021, September 5 - 18. Max wind speed 285km/h.
Chanthu (Philippine name Kiko) is located 519 km west-southwest of Yokosuka, Japan, and has moved eastward at 43 km/h (23 knots) over the past 6 hours.
Chanthu will continue eastward under the subtropical ridge and exit into the Pacific Ocean in around 6 hours, and in 36 hours will be 298 km east-southeast of Yokosuka.
The unfavorable conditions will continue to erode the system and its associated remnant convection. However, concurrent ETT and infusion into the baroclinic zone will result in a slower and more homogeneous reduction of central wind speed.
Chanthu is expected to transform into a cold-core low in 24 hours and dissipate in 36 hours, or sooner. Forecast guidance are in good agreement with AFUM and GFS the notable left outliers, lending high confidence to the JTWC track forecast that is laid just to the right of the model consensus to offset the outliers.
Maximum significant wave height is 0 meters (0 feet).
Information provided by the Joint Typhoon Warning Center (JTWC).