Typhoon Champi 2021
Last Modified: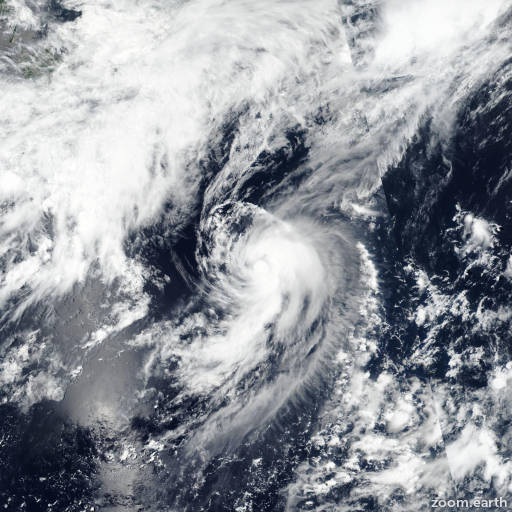 Champi
Satellite images, weather maps and tracks of Typhoon Champi 2021, June 19 - 28. Max wind speed 120km/h.
Champi is located 457 km southeast of Yokosuka, Japan, and has moved north-northeastward at 41 km/h (22 knots) over the past 6 hours.
Satellite imagery shows the system has elongated with the main convection collapsed and sheared northeastward, partly exposing the low-level circulation (LLC).
The initial position is placed with high confidence based on satellite imagery low cloud tracing into the LLC. Analysis shows Champi has entered the baroclinic zone where sea surface temperatures have dropped to 23-24°C and wind shear are >30 knots.
Champi will continue to accelerate northeastward on the poleward side of the steering subtropical ridge to the southeast. The system has begun extra-tropical transition and in 12 hours will transform into a gale-force cold core low with an expansive wind field.
This is the final warning on this system by JTWC. The system will be closely monitored for signs of regeneration.
Maximum significant wave height is 4.3 meters (14 feet).
Information provided by the Joint Typhoon Warning Center (JTWC).