Cyclonic Storm Burevi 2020
Last Modified: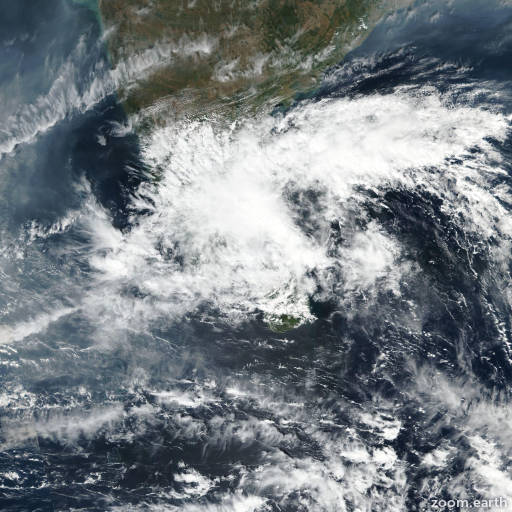 Burevi
Satellite images, weather maps and tracks of Cyclonic Storm Burevi 2020, November 29 - December 5. Max wind speed 85km/h.
Burevi, located approximately 130 nautical miles north-northwest of Colomo, Sri Lanka, has tracked west-northwestward at 2 knots (5 km/h) over the past 6 hours.
Infrared satellite imagery shows flaring convection and low-level cloud lines wrapping into an obscured low level circulation center (LLCC). Burevi is tracking slowly westward within a col region within the subtropical ridge located to the north.
While the sea surface temperatures are very warm in the Bay of Mannar, the combination of relatively weak upper-level outflow and moderate (15-20 knots) is contributing to the overall weakening trend observed over the previous 12 hours.
These conditions are forecast to continue over the next 12 hours, and the system is forecast to dissipate as a tropical cyclone over the far western portion of the Bay of Mannar in 12 hours.
This is the final warning on this system by JTWC. The system will be closely monitored for signs of regeneration.
Maximum significant wave height at 04/18:00 UTC is 9 feet (2.7 meters).
Information provided by the Joint Typhoon Warning Center (JTWC).