Tropical Storm Boris 2020
Last Modified: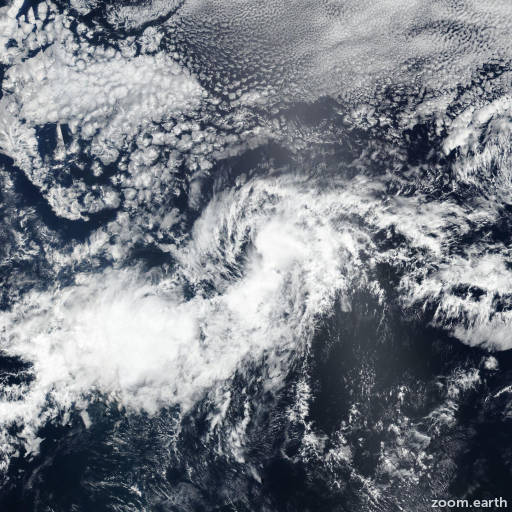 Boris
Satellite images, weather maps and tracks of Tropical Storm Boris 2020, June 22 - 30. Max wind speed 40mph.
The low-level circulation center of Boris has been exposed through most of the day. There have been only two, brief flare ups of deep convection near the center during the past 24 hours with another one starting now. The system is also surrounded by dry air aloft as southeasterly vertical wind shear persists, and JTWC, PHFO, and SAB all deemed the system too weak to classify this afternoon (June 27). Thus, Boris will be designated as a post-tropical remnant low with an intensity of 25 knots. Additional bursts of convection can be expected as the system slowly spins down over the next couple of days, even as vertical wind shear relaxes on Sunday.
The center of Boris is moving toward the west-southwest (255/07 knots) under the influence of a deep ridge to the north. This general motion, along with a slight increase in forward speed, is expected to continue over the next couple of days until dissipation. The track forecast is essentially an update from the last advisory and remains within a tightly clustered guidance envelope.
This is the last advisory issued by the Central Pacific Hurricane Center on Boris. Additional information on this system can be found in the High Seas Forecasts issued by the National Weather Service in Honolulu under AWIPS header HFOHSFNP and WMO header FZPN40 PHFO.
Information provided by CPHC.