Major Hurricane Bonnie 2022
Last Modified: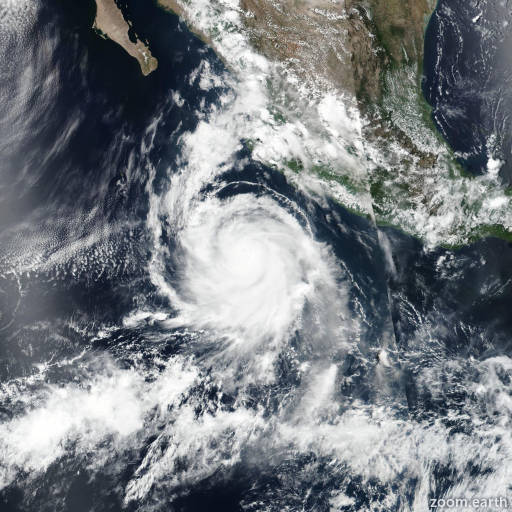 Bonnie
Satellite images, weather maps and tracks of Category 3 Major Hurricane Bonnie 2022, June 22 - July 10. Max wind speed 115mph.
Bonnie has now been devoid of deep convection for over 12 hours, which means it has degenerated into a post-tropical low and this will be the last advisory. An ASCAT pass around 18:00 UTC showed maximum winds between 35 and 45 mph (40 knots), so with the assumption of some continued weakening, the advisory intensity is 40 mph (35 knots). Additional gradual weakening is anticipated over the next day or so while the convection-less low moves quickly westward between 15-18 knots over waters of 23-24°C and further into a drier, more stable air mass. Global model surface fields indicate that Bonnie's circulation should open up into a trough by Sunday night, and dissipation is now shown in the forecast at 36 hours.
For additional information on the post-tropical low please see High Seas Forecasts issued by the National Weather Service...under AWIPS header NFDHSFEPI and WMO header FZPN02 KWBC.
Forecaster Berg. Information provided by the National Hurricane Center (NHC).