Typhoon Bavi (Igme) 2020
Last Modified: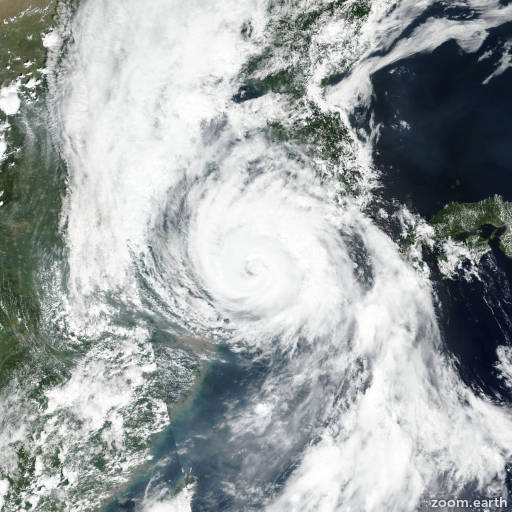 Bavi (Igme)
Satellite images, weather maps and tracks of Very Strong Typhoon Bavi 2020, August 21 - 27. Max wind speed 185km/h.
Tropical Storm (TS) Bavi (Philippine name Igme), located approximately 249 nautical miles north of Inchon, South Korea, has tracked north-northeastward at 26 knots over the past six hours.
Animated multispectral satellite imagery (MSI) and composite radar imagery indicates the system has made landfall over the korean peninsula.
The initial position is placed with fair confidence based on the remnants of the convection in the MSI and composite radar loops.
The initial intensity is placed with fair confidence based on surface observations from mainland China and indicates that a rapid weakening has taken place, largely due to the hostile shear environment and terrain effects associated with over land passage.
The thermal structure of the system indicates that it is currently undergoing extratropical transition.
TS Bavi will continue to track northeastward along the periphery of the steering ridge to the east and become further embedded in the baroclinic zone.
As a result, the system will complete extratropical transition by hour 12.
Winds associated with the frontal nature of the extratropical low will remain strong, with 30 knots at hour 12 only weakening slightly to 25 knots by hour 24.
Numerical models continue to be in tight agreement on the northeastward trajectory with aemn and afum the sole outliers which bring the reminants of the circulation westward.
Despite these outliers, there is high confidence in the overall JTWC forecast through the remainder of the forecast period.
This is the final warning on this system by JTWC.
The system will be closely monitored for signs of regeneration.
Information provided by JTWC.