Tropical Cyclone Batsirai 2022
Last Modified: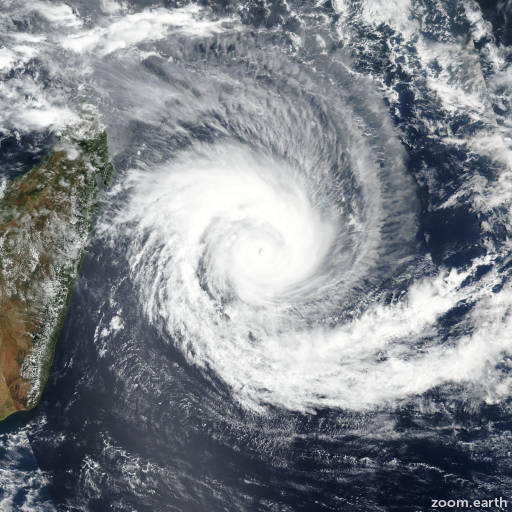 Batsirai
Satellite images, weather maps and tracks of Intense Tropical Cyclone Batsirai 2022, January 23 - February 9. Max wind speed 230km/h.
Batsirai is located 530 km south-southeast of Europa Island, and has moved southward at 22 km/h (12 knots) over the past 6 hours.
Batsirai is forecast to accelerate southward along the western edge of the subtropical ridge and begin to weaken as wind shear increases and sea surface temperatures cool to below 26°C over the next 12 hours.
As the system moves further south and nears the subtropical jet, it will begin to take on more subtropical charateristics and should complete subtropical transition in 24 hours at the intensity of 75 km/h (40 knots).
Forecast guidance are in tight agreement with only a 93 km cross-track spread at 2 days. Intensity guidance is also in good agreement, with all models indicating a steady weakening trend for the remainder of the forecast.
Maximum significant wave height is 5.2 meters (17 feet).
Information provided by the Joint Typhoon Warning Center (JTWC).