Tropical Storm Balita 2022-2023
Last Modified: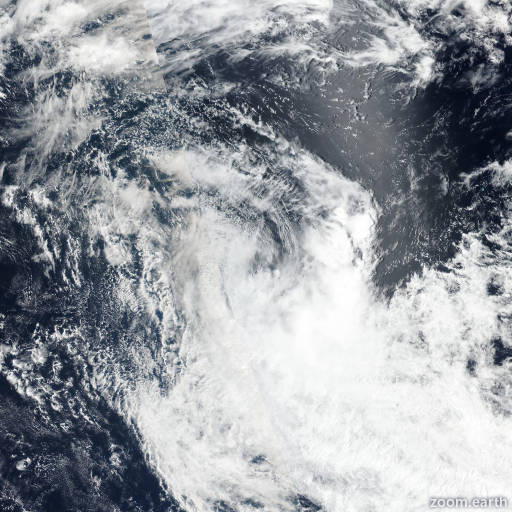 Balita
Satellite images, weather maps and tracks of Moderate Tropical Storm Balita 2022-2023, October 4 - 10. Max wind speed 70km/h.
Balita is located 1848 km east-southeast of Diego Garcia, and has moved south-southeastward at 11 km/h (6 knots) over the past 6 hours.
Satellite imagery shows a rapidly weakening system with extensive cold air stratocumulus advecting over the western semicircle of a broadening, ragged low-level circulation (LLC).
Microwave imagery shows shallow banding wrapping around the weakly-defined LLC with poorly-organized, rapidly-decaying deep convection sheared over 463 km to the southeast. Additionally, the system is entraining dry air and positioned over marginal sea surface temperatures (25°C).
Balita has slowed and is expected to turn westward along the northern edge of a strong low-level high entrenched to the south with dissipation anticipated in 12 hours.
Due to the strong gradient between the system and the high, a belt of 55-65 km/h (30-35 knots) easterlies will persist over the next 36 hours.
This is the final warning on this system by JTWC. The system will be closely monitored for signs of regeneration.
Maximum significant wave height is 4.6 meters (15 feet).
Information provided by the Joint Typhoon Warning Center (JTWC).