Tropical Storm Atsani (Siony) 2020
Last Modified: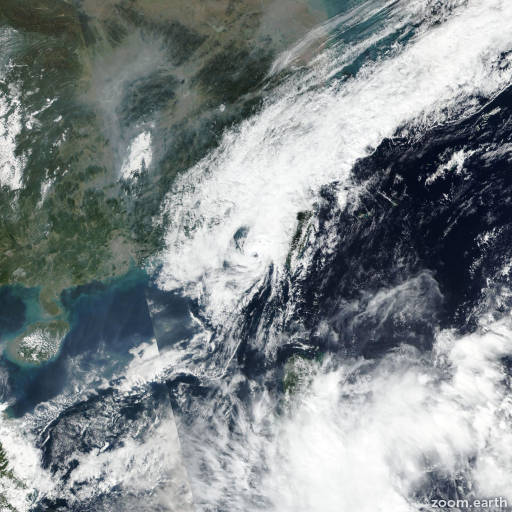 Atsani (Siony)
Satellite images, weather maps and tracks of Tropical Storm Atsani 2020, October 29 - November 7. Max wind speed 95km/h.
Tropical Depression Atsani (Philippine name Siony), located approximately 219 nautical miles southwest of Taipei, Taiwan, has tracked westward at 6 knots over the past six hours.
Animated enhanced infrared satellite imagery reveals rapidly decaying, partially-exposed low level circulation.
A 07/10:10 UTC SSMIS color composite microwave image depicts faint banding wrapping into a low level circulation center (LLCC), while a 07/12:41 UTC ASCAT-A image captures the increasing winds associated with the northeast surge event in the Taiwan strait wrapping around the northwestern quadrant of a wave feature.
Multi-agency Dvorak current intensity estimates of T1.5-2.0 (25-30 knots, PGTW/RJTD) and an advanced Dvorak current intensity estimate of 25 knots support the initial intensity.
The system continues to be impacted by high (>35 knots) vertical wind shear which, in conjunction with cool (25°C) sea surface temperatures, will continue to weaken the system as it tracks west-southwestward and dissipates by hour 12.
This is the final warning on this system by JTWC.
The system will be closely monitored for signs of regeneration.
Maximum significant wave height at 07/12:00 UTC is 12 feet (3.7 meters).
Information provided by the Joint Typhoon Warning Center (JTWC).