Tropical Storm Ashley 2022-2023
Last Modified: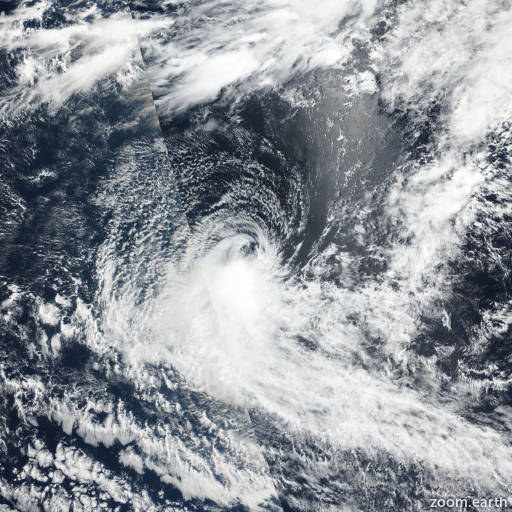 Ashley
Satellite images, weather maps and tracks of Moderate Tropical Storm Ashley 2022-2023, September 25 - 28. Max wind speed 70km/h.
Ashley is located 959 km southeast of Diego Garcia, and has moved westward at 20 km/h (11 knots) over the past 6 hours.
Infrared imagery shows a fully exposed low-level circulation center due to high north-easterly shear. The system has progressed into gradually cooling sea surface temperatures now below 26°C, increasing vertical windshear, and significant dry air entrainment, all leading to the gradual dissipation of Ashley in 24 hours if not sooner.
Forecast models as-well as reliable model intensity guidance are in tight agreement with the JTWC forecast track and intensity respectively, lending high confidence to each.
This is the final warning on this system by JTWC. The system will be closely monitored for signs of regeneration.
Maximum significant wave height is 3.7 meters (12 feet).
Information provided by the Joint Typhoon Warning Center (JTWC).