Cyclonic Storm Asani 2022
Last Modified: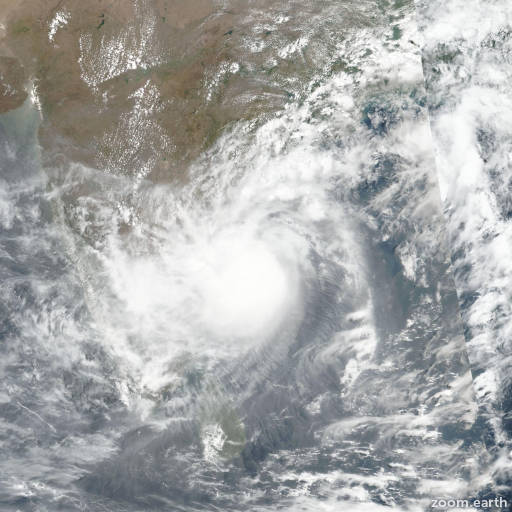 Asani
Satellite images, weather maps and tracks of Very Severe Cyclonic Storm Asani 2022, May 5 - 12. Max wind speed 120km/h.
Asani is located 1083 km southwest of Kolkata, India, and has moved northwestward at 7 km/h (4 knots) over the past 6 hours.
Asani most likely has made landfall during the time between 06:00 UTC and 09:00 UTC. The system will continue to slowly track to the northeast under the weak steering environment and move back towards the Bay of Bengal while it decays rapidly over the rugged terrain.
The system has potential to move back over the warm Bay of Bengal and regenerate as a weak tropical depression over water. However, the most likely scenario is that the shear will be too strong and will cap any future development and will most likely dissipate overland.
Model guidance has completely changed on the latest run. They are now beginning to diverge drastically and lose any semblance of the low-level circulation, with the intensity decreasing below 55 km/h (30 knots) in 24 hours.
Shortly after 24 hours, the system will drift slowly to the east towards the Bay of Bengal and decrease below 45 km/h (25 knots) over the next 36 to 48 hours.
Due to the weakening intensity trends and diverging model envelope, this lends overall low confidence in the jwtc track and intensity through the remainder of the forecast period.
Maximum significant wave height is 4.6 meters (15 feet).
Information provided by the Joint Typhoon Warning Center (JTWC).