Tropical Storm Andres 2021
Last Modified: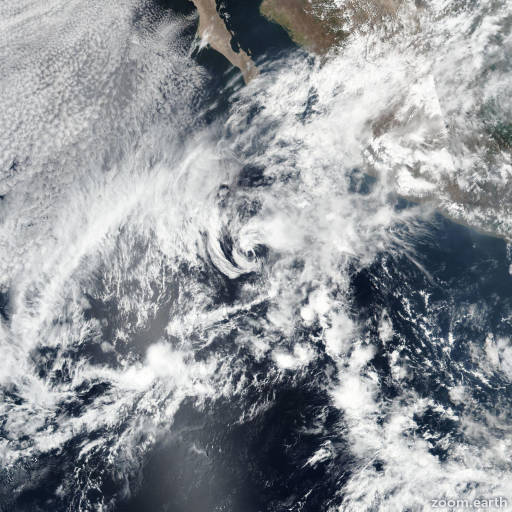 Andres
Satellite images, weather maps and tracks of Tropical Storm Andres 2021, May 8 - 12. Max wind speed 40mph.
Hostile environmental conditions have reduced Andres to an exposed, low-level cloud swirl. Although a small burst of convection was noted earlier this morning (May 11) over 100 nautical miles northeast of the center, Andres has been without organized deep convection near its center for over 12 hours. Therefore, the cyclone has become a remnant low, and this will be the final NHC advisory on Andres.
The remnant low is moving just south of due west and will continue moving westward within the low-level trade wind flow until it dissipates on Wednesday night. Overnight scatterometer data indicated that 20-25 knot winds were confined to the northwest quadrant of Andres, between the cyclone and a subtropical ridge to its northwest. Continued weakening is expected as the remnant low moves into a drier, more stable environment with increasing wind shear and decreasing sea-surface temperatures.
This is the last NHC advisory on Andres. For additional information on the remnant low please see High Seas Forecasts issued by the National Weather Service, under AWIPS header NFDHSFEPI, WMO header FZPN02 KWBC, and on the web at https://ocean.weather.gov/shtml/NFDHSFEPI.php
Forecaster Reinhart/Brown. Information provided by the National Hurricane Center (NHC).