Tropical Storm Ana 2022
Last Modified: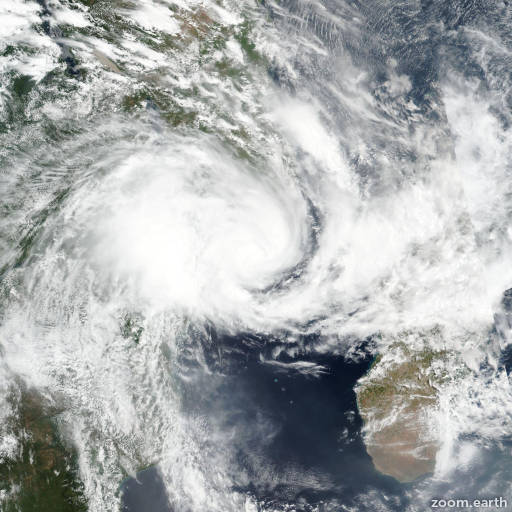 Ana
Satellite images, weather maps and tracks of Moderate Tropical Storm Ana 2022, January 19 - 25. Max wind speed 95km/h.
Ana is located 669 km west-northwest of Antananarivo, Madagascar, and has moved westward at 22 km/h (12 knots) over the past 6 hours.
Ana will continue tracking westward along the northern edge of the subtropical ridge through the forecast period. The system is expected to make landfall along the Mozambique coast south of Nacala within the next 12 hours.
The warm sea surface temperatures, good divergence aloft, and low wind shear will support near-term intensification to a peak near 95-100 km/h (50-55 knots) prior to landfall, which cannot be captured in the 12-hour forecast increments.
The system will rapidly weaken and dissipate below warning criteria within 24 hours of landfall. All available model guidance is in tight agreement through the forecast period lending high confidence to the JTWC forecast track.
Intensity guidance is in agreement on a steady weakening trend from today. The JTWC forecast departs from the guidance in keeping the 12-hour intensity the same, with the likelihood of intensification prior to landfall.
After landfall the JTWC forecast intensity trend matches the guidance package, dissipating the system over land in 36 hours.
Maximum significant wave height is 4.9 meters (16 feet).
Information provided by the Joint Typhoon Warning Center (JTWC).