Tropical Cyclone Ana 2021
Last Modified: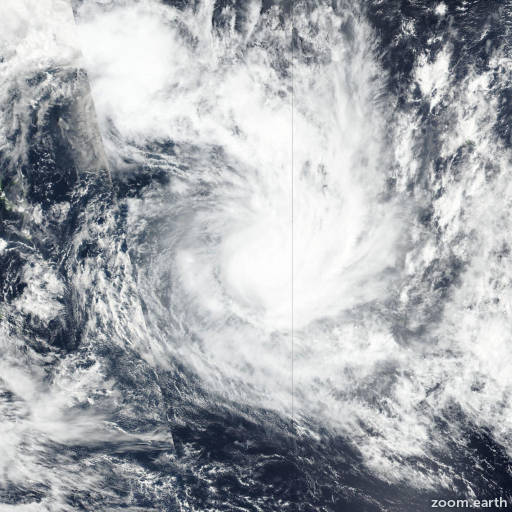 Ana
Satellite images and tracking maps of Category 2 Tropical Cyclone Ana 2021, January 26 - February 2. Max wind speed 120km/h.
Ana is located 563 km (304 nautical miles) west-southwest of Tonga, and has tracked south-southeastward at 15 km/h (8 knots) over the past 6 hours.
Infrared satellite imagery shows flaring deep convection that is sheared 150+ nautical miles southeastward from a grossly elongated, exposed low level circulation (LLC).
Additionally, a steady stream of low level stratocumulus cloud lines associated with cold air, are wrapping into the LLC. Most recent wind analysis indicates the maximum winds are more than 60 nautical miles away from the LLCC.
Ana has become subtropical and no longer meets JTWC warning criteria.
This is the final warning on this system by JTWC. The system will be closely monitored for signs of regeneration.
Maximum significant wave height is 6.1 meters (20 feet).
Information provided by the Joint Typhoon Warning Center (JTWC).