Tropical Storm Amanda 2020
Last Modified: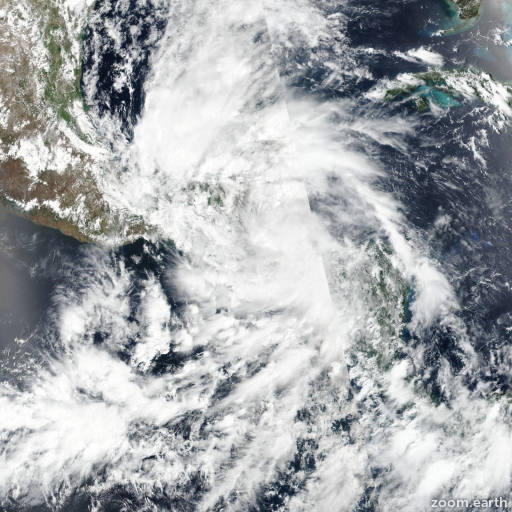 Amanda
Satellite images, weather maps and tracks of Tropical Storm Amanda 2020, May 28 - 31. Max wind speed 40mph.
Amanda has weakened quite quickly over the mountainous terrain of Guatemala this afternoon (May 31). Although a mid-level circulation is still evident in visible satellite imagery, recent surface observations suggest that the low-level circulation has dissipated over Guatemala. Therefore, this will be the final NHC advisory on this system. The remnants of Amanda are forecast to turn northwestward later tonight, and could emerge over the southern Bay of Campeche late Monday or Tuesday where new tropical cyclone development is possible. Please refer to NHC's Atlantic basin Tropical Weather Outlooks for more details on possible tropical cyclone development in the southwestern Gulf of Mexico.
There have been reports of torrential rainfall from Amanda over portions of El Salvador and Guatemala during the past 12-24 hours. Although the system is no longer a tropical cyclone, the larger cyclonic gyre located over southeastern Mexico is likely to continue producing heavy rainfall over portions of Central America and southern Mexico during the next several days. These rains are likely to cause life-threatening flash floods and mudslides. For additional information, see products issued by your national meteorological service and NHC Atlantic basin Tropical Weather Outlooks.
Information provided by NHC.