Tropical Storm Alicia 2020-2021
Last Modified: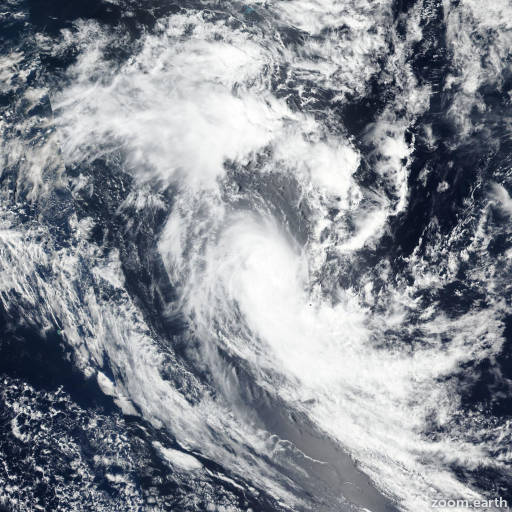 Alicia
Satellite images, weather maps and tracks of Severe Tropical Storm Alicia 2020-2021, November 11 - 20. Max wind speed 120km/h.
Tropical Cyclone Alicia, located approximately 596 nautical miles south of Diego Garcia, has tracked southwestward at 4 knots over the past 6 hours.
Satellite imagery shows a rapidly-weakening, exposed low-level circulation with flaring deep convection over the northeast quadrant. A 17/03:16 UTC ASCAT-A bullseye image reveals a broad, defined center with a swath of 30-35 knot winds over the south and west quadrants, which supports the initial intensity assessment of 35 knots.
Upper-level conditions remain marginally-favorable with low to moderate northerly vertical wind shear and poleward outflow; however, Alicia is now tracking over cool sea surface temperatures (25-26°C), which supports gradual weakening.
Alicia is forecast to track south-southwestward due to the combined steering influences of a low-level subtropical ridge to the east and a subtropical ridge positioned to the south.
Numerical model guidance diverges with solutions indicating a south-southwestward to southwestward track, therefore, there is moderate confidence in the JTWC forecast track.
Alicia is expected to dissipate in 12 hours. This is the final warning on this system by JTWC. The system will be closely monitored for signs of regeneration.
Maximum significant wave height at 17/06:00 UTC is 18 feet (5.5 meters).
Information provided by the Joint Typhoon Warning Center (JTWC).