Tropical Depression 21E 2019
Last Modified: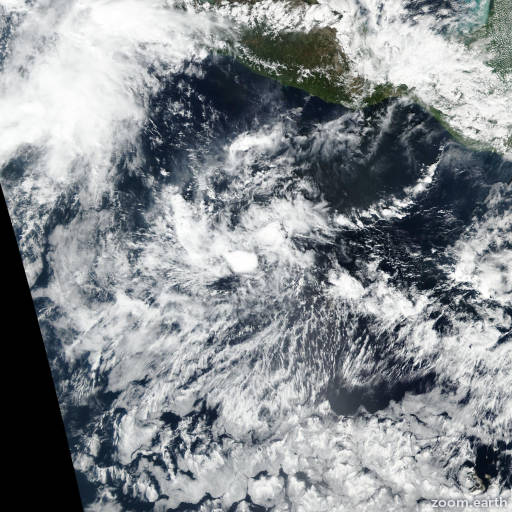 21E
Satellite images, weather maps and tracks of Tropical Depression 21E 2019, November 15 - 18. Max wind speed 35mph.
A recent ASCAT-A scatterometer overpass indicates that the depression no longer has a well-defined center and has degenerated into a surface trough. In addition, the maximum winds near the the trough are only about 20 knots, with a few possibly rain contaminated 25-knot vectors found in convection well to the northeast of the system. The trough is expected to move west at about 6 knots for the next several days, steered by the low-level trade winds.
This is the last NHC advisory on this system.
Information provided by NHC.