Tropical Depression 17E 2019
Last Modified: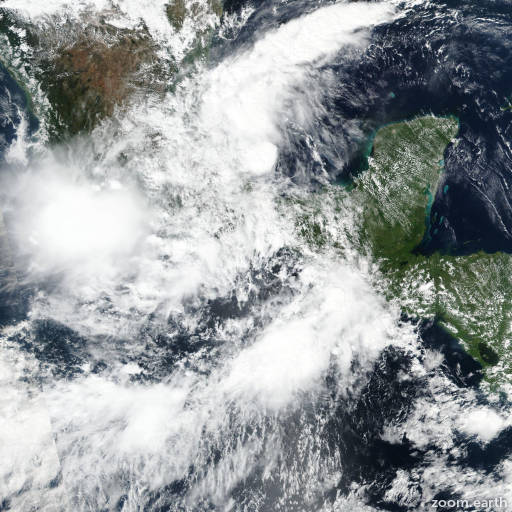 17E
Satellite images, weather maps and tracks of 17E 2019, October 16. Max wind speed 35mph.
Satellite imagery and surface observations indicate that the disturbance has become less organized, and there is no sign of a new center forming offshore at this time. So, while there is still a small chance that the system could form into a tropical cyclone, the system no longer poses a threat of bringing tropical-storm conditions to the coast of Mexico, and this special advisory is being issued to discontinue the tropical storm watch for the coast of Mexico. The disturbance should continue to interact with the mountains of southern Mexico during the next day or so, which should most likely cause its dissipation after 12 hours.
This is the last advisory issued by the National Hurricane Center on this system unless the threat of tropical storm conditions increases along the coast of Mexico. However, the heavy rainfall threat, as well as the potential for flash flooding and mudslides in southern Mexico, should continue for the next day or two. Please refer to forecasts and warnings from the Meteorological Service of Mexico for more information on this ongoing threat.
Information provided by NHC.