Tropical Depression 13W (Gardo) 2022
Last Modified: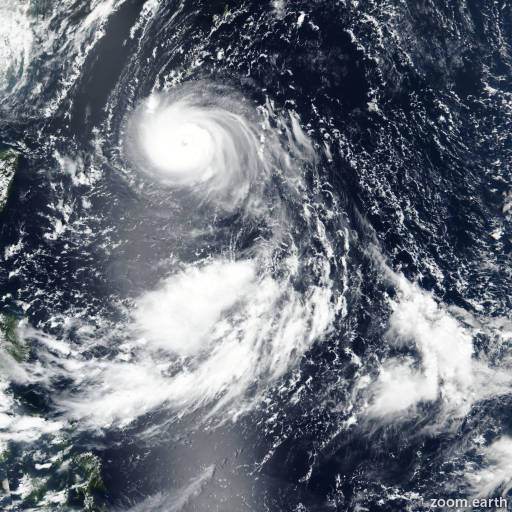 13W (Gardo)
Satellite images, weather maps and tracks of Tropical Depression 13W 2022, August 29 - September 1. Max wind speed 55km/h.
13W (Philippine name Gardo) is located 463 km southeast of Kadena Air Base, Okinawa, Japan, and has moved west-northwestward at 33 km/h (18 knots) over the past 6 hours.
13W is expected to track northwestward toward Okinawa under the subtropical ridge. After 12 hours, it will move west-southwestward as it gets absorbed in the circulation around Hinnamnor.
The unfavorable conditions will sustain its current intensity, at best, up to 12 hours. Afterward it will dissipate due to the high wind shear and strong outflow from Hinnamnor in 24 hours, very likely sooner.
Forecast guidance are not handling the forecast track for 13W very well. The JTWC track forecast is based on numeric fields data with low confidence.
Maximum significant wave height is 3 meters (10 feet).
Information provided by the Joint Typhoon Warning Center (JTWC).