Tropical Depression 11L 2022
Last Modified: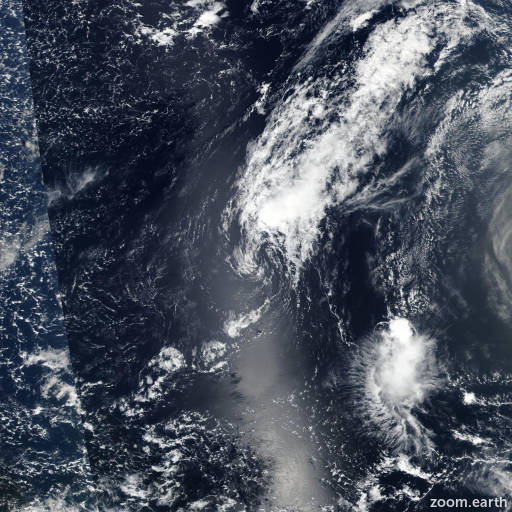 11L
Satellite images, weather maps and tracks of Tropical Depression 11L 2022, September 20 - 30. Max wind speed 35mph.
The structure of the system this afternoon (September 29) has continued to go downhill. The circulation fidelity has become increasingly diffuse and stretched out in a north-to-south fashion. What little deep convection remains is displaced about 100 nautical miles to the north-northeast of the center and also lacks sufficient organization to be considered a tropical cyclone. Therefore, this is the final advisory and the system is now considered to be a post-tropical remnant low, albeit one that is likely to open up into a surface trough at any time.
In general the poorly-defined center still appears to be mostly on track, moving to the northwest at 320/12 knots. This general motion is expected to continue until the elongated circulation completely degenerates into a surface trough over the central Atlantic basin. A 12 hour point is mainly provided for continuity purposes, which lies along the fairly tightly clustered consensus aids.
Forecaster Papin. Information provided by the National Hurricane Center (NHC).