Tropical Depression 10E 2020
Last Modified: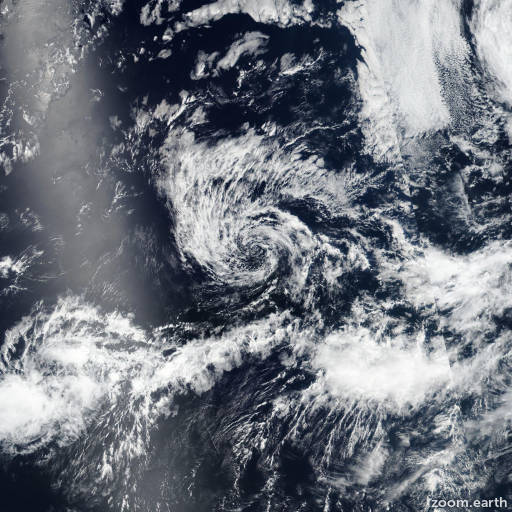 10E
Satellite images, weather maps and tracks of Tropical Depression 10E 2020, August 11 - 17. Max wind speed 35mph.
The depression has been devoid of organized deep convection for the past 24 hours and at the moment completely lacks any convection. Therefore the depression has become post-tropical as a non-convective remnant low. A recent ASCAT overpass showed the vortex is winding down and the initial intensity has been lowered to 25 knots. There are no indications that the atmospheric conditions that led to the demise of the depression will change much over the next few days. Therefore, regeneration of the system appears unlikely.
The remnant low of the depression is moving northwestward at 3 knots. The low is forecast to move slowly over the next few days before it dissipates, making a gradual turn to the west, then west-southwest and perhaps southwest.
This is the last advisory on this system.
Information provided by NHC.