Tropical Cyclone 09P 2022
Last Modified: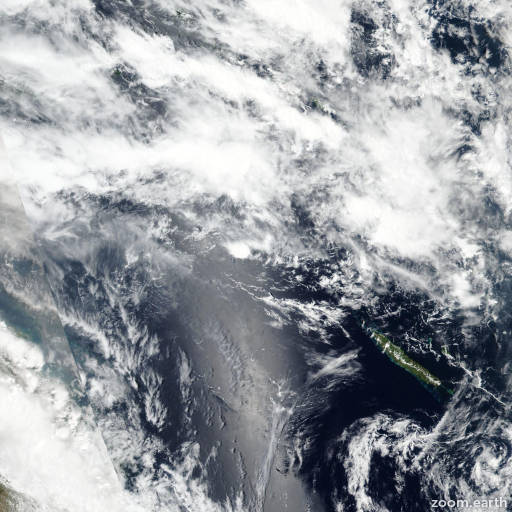 09P
Satellite images, weather maps and tracks of Tropical Cyclone 09P 2022, January 29 - February 4. Max wind speed 65km/h.
09P is located 809 km northwest of Noumea, New Caledonia, and has moved east-southeastward at 22 km/h (12 knots) over the past 6 hours.
09P will continue on its current track under the near-equatorial ridge. After 3 days, the subtropical ridge to the southeast will assume steering and drive the cyclone southwestward.
The marginally favorable environment will fuel weak and slow intensification to a peak of 95 km/h (50 knots) in 4 days. Afterward, increasing wind shear and cooling sea surface temperatures will reduce it to 85 km/h (45 knots) in 5 days.
Forecast guidance are in general agreement with the forecast track with AFUM on the right margin and GFS on the left, expanding the model envelope spread to over 1482 km at 5 days.
In view of this, there is medium confidence in the JTWC track and intensity forecasts up to 3 days and low confidence afterward.
Maximum significant wave height is 2.4 meters (8 feet).
Information provided by the Joint Typhoon Warning Center (JTWC).