Tropical Depression 09L 2015
Last Modified: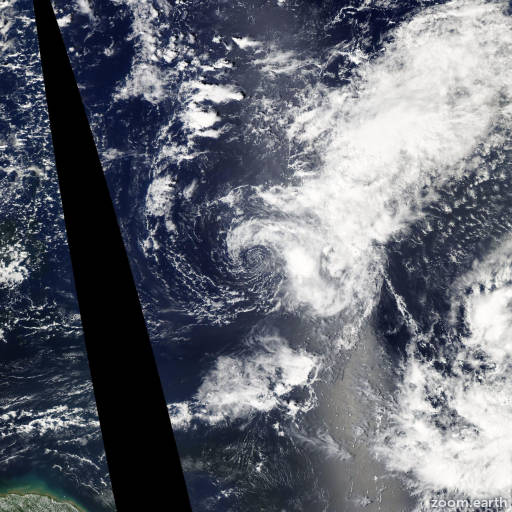 09L
Satellite images, weather maps and tracks of Tropical Depression 09L 2015, September 15 - 19. Max wind speed 35mph.
Organized deep convection has been absent from the depression for more than 12 hours, with Dvorak classifications of too weak to classify at 12Z and 18Z. In addition, visible satellite imagery shows that the center of the depression has continued to become elongated today (September 19) and is no longer well defined. As a result, the system is no longer a tropical cyclone and this will be the final advisory. The remnants could continue to produce some intermittent bursts of convection during the next couple of days.
The motion has been around 290/04 for the past few hours, and the remnants of the depression should continue to move generally west-northwestward for the next couple of days. Additional information on this system can be found in High Seas Forecasts issued by the National Weather Service, under AWIPS header NFDHSFAT1 and WMO header FZNT01 KWBC.
Information provided by NHC.