Tropical Storm 07E 2020
Last Modified: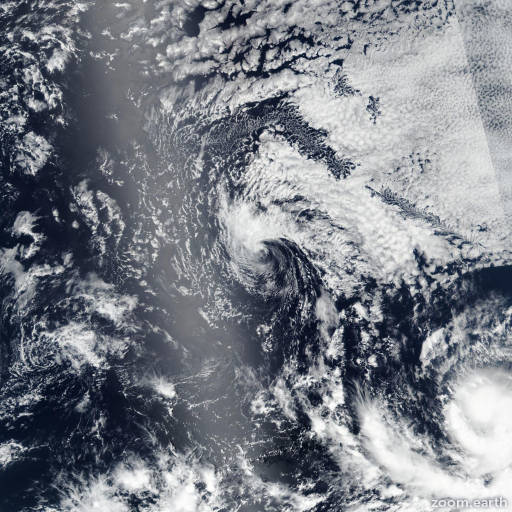 07E
Satellite images, weather maps and tracks of Tropical Storm 07E 2020, July 17 - 21. Max wind speed 40mph.
The cyclone has decayed to a remnant low, and is now comprised of a swirl of low- to mid-level clouds with organized convection unlikely to re-develop. The remnant low is forecast to degenerate to a trough between 24-36 hours, and the global models suggest this could happen earlier than forecast.
The initial motion is 270/11. The remnant low is expected to turn west-southwestward in the low-level trade winds before it dissipates.
This is the last advisory issued by the National Hurricane Center on this system. For additional information on the remnant low please see High Seas Forecasts issued by the National Weather Service, under AWIPS header NFDHSFEPI, WMO header FZPN02 KWBC, and on the web at ocean.weather.gov/shtml/NFDHSFEPI.php
Information provided by NHC.