Tropical Storm 06W 2020
Last Modified: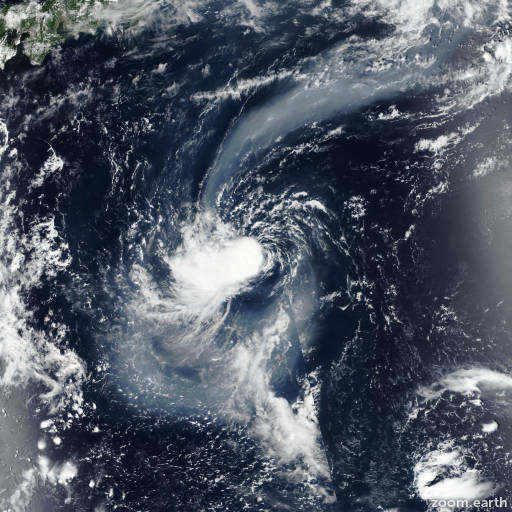 06W
Satellite images, weather maps and tracks of Tropical Storm 06W 2020, August 9 - 13. Max wind speed 85km/h.
Tropical Depression 06W, located approximately 234 nautical miles east-southeast of Kadena Ab, Okinawa, Japan has tracked westward at 14 knots over the past six hours.
Animated enhanced multispectral imagery reveals a rapidly decaying system with sparse convection and no low level circulation center (LLCC).
Furthermore, a 13/00:42 UTC ASCAT B image confirms the LLCC has devolved into an open wave.
Intensity is based on the 13/00:42 UTC ASCAT B image, which shows a maximum of 15 knots.
This remnant wave will continue to track westward over the next 12 hours.
This is the final warning on this system by JTWC.
The system will be closely monitored for signs of regeneration.
Maximum significant wave height at 13/00:00 UTC is 12 feet (3.7 meters).
Information provided by JTWC.