Tropical Depression 06E 2020
Last Modified: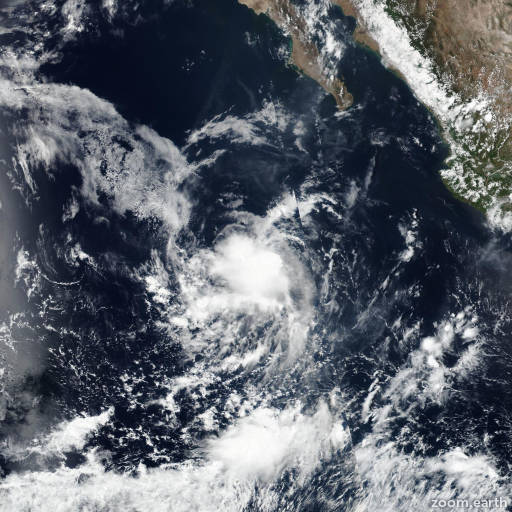 06E
Satellite images, weather maps and tracks of Tropical Depression 06E 2020, July 9 - 14. Max wind speed 35mph.
A very recent ASCAT-B overpass indicated that the circulation of the tropical depression is no longer closed with light and variable winds evident on its south side. Therefore, the system no longer meets the criteria of a tropical cyclone, and this is the last advisory issued by NHC. The initial intensity remains 25 knots based on the ASCAT data, which showed an area of 20-25 knot winds on the system's north side. The remnants of the depression are currently producing a very limited amount of shower activity, but the associated convection could pulse up and down for another day until the trough moves over cooler waters.
The trough is moving westward at about 15 knots and it should continue in that direction for another couple of days until it completely dissipates.
For additional information on this system please see High Seas Forecasts issued by the National Weather Service, under AWIPS header NFDHSFEPI, WMO header FZPN02 KWBC, and on the web at ocean.weather.gov/shtml/NFDHSFEPI.php
Information provided by NHC.