Potential Tropical Cyclone 04L 2022
Last Modified: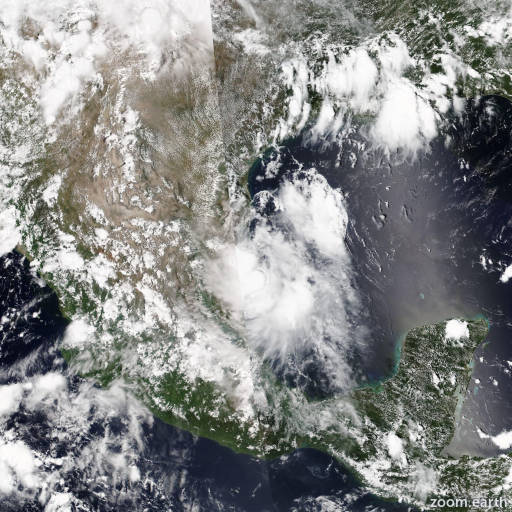 04L
Satellite images, weather maps and tracks of Potential Tropical Cyclone 04L 2022, August 17 - 21. Max wind speed 35mph.
Locally gusty winds may occur in squalls over portions of northeastern Mexico and southern Texas tonight.
Rain from the disturbance should affect the northeastern coast of Mexico across the state of Tamaulipas tonight and Sunday. This rainfall could produce isolated flash flooding. The system could also produce isolated moderate to heavy rainfall across portions of South Texas, but significant flooding impacts are not expected there.
Satellite imagery, surface observations, and radar data indicate that the main vorticity center of the disturbance has moved inland over northeastern Mexico and the associated convection has decreased. Based on this, the chance for development has ended and the coastal warnings are being discontinued. Therefore, this will be the last NHC advisory on this system. Additional information on this system can be found in statements from local Weather Forecast Offices in the United States and from the Meteorological Service of Mexico.
The disturbance should move north-northwestward for the next 12 hours or so before it becomes absorbed in a larger weather system developing over Texas.
Forecaster Beven. Information provided by the National Hurricane Center (NHC).