Cyclonic Storm 04B 2022
Last Modified: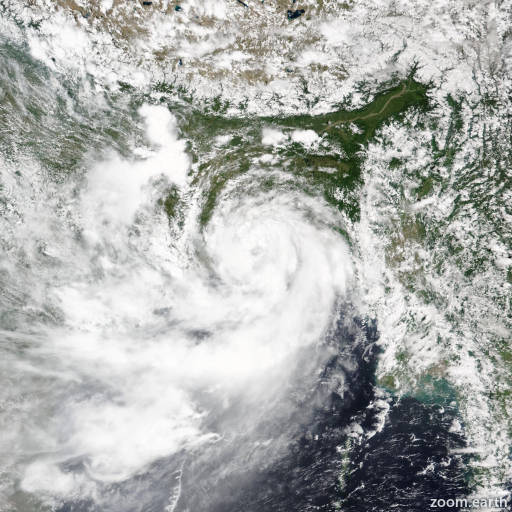 04B
Satellite images, weather maps and tracks of Cyclonic Storm 04B 2022, August 17 - 20. Max wind speed 85km/h.
04B is located 102 km south-southwest of Kolkata, India, and has moved northwestward at 15 km/h (8 knots) over the past 6 hours.
04B is expected to track generally west-northwestward under the steering influence of the subtropical ridge to the north while rapidly weakening due to the frictional effects of land.
The system is expected to dissipate in 12 hours. Forecast guidance remains in tight agreement with a 65 km (the next 12 hours) to 120 km (the next 24 hours) spread in solutions lending high confidence to the JTWC forecast track.
Intensity guidance supports the rapid weakening trend with high confidence.
Maximum significant wave height is 3.7 meters (12 feet).
Information provided by the Joint Typhoon Warning Center (JTWC).