Tropical Storm 03W (Crising) 2021
Last Modified: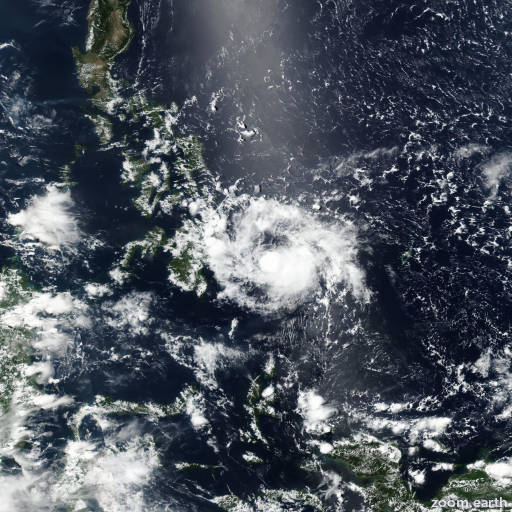 03W (Crising)
Satellite images, weather maps and tracks of Tropical Storm 03W 2021, May 11 - 15. Max wind speed 65km/h.
Tropical Depression 03W (Philippine name Crising) is located 693 km south of Manila, Philippines, and has moved west-northwestward at 17 km/h (9 knots) over the past 6 hours.
Infrared imagery shows weak, disorganized convection over a poorly organized low-level circulation. Analysis shows marginal conditions with moderate (20 knots) westerly wind shear and weak outflow.
Animated water vapor imagery shows subsidence associated with an upper-level trough positioned over the central Philippines extending southwestward near palawan island.
03W is tracking west-northwestward along the southern edge of a low- to mid-level subtropical ridge entrenched to the north. 03W is forecast to track west-northwestward through the forecast period under the steering influence of the subtropical ridge positioned to the north.
Forecast guidance remains in good agreement. 03W will dissipate by 12 hours due to increasing wind shear (20-25 knots) and upper-level convergence associated with the aforementioned upper-level trough.
This is the final warning on this system by JTWC. The system will be closely monitored for signs of regeneration.
Maximum significant wave height is 2.4 meters (8 feet).
Information provided by the Joint Typhoon Warning Center (JTWC).