Depression 03A 2022
Last Modified: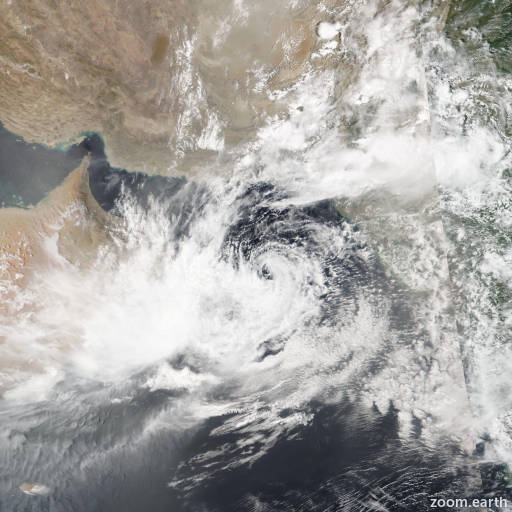 03A
Satellite images, weather maps and tracks of Deep Depression 03A 2022, August 10 - 13. Max wind speed 65km/h.
03A is located 363 km southwest of Karachi, Pakistan, and has moved west-northwestward at 17 km/h (9 knots) over the past 6 hours.
03A will remain quasi-stationary in the col over the next 24 hours. The unfavorable environment due to high wind shear will continue to erode the system, leading to dissipation in 24 hours, likely sooner.
Forecast guidance are in disarray due to the weak steering environment, leading to low confidence in the JTWC track forecast.
Maximum significant wave height is 4 meters (13 feet).
Information provided by the Joint Typhoon Warning Center (JTWC).