Tropical Depression 01W 2022
Last Modified: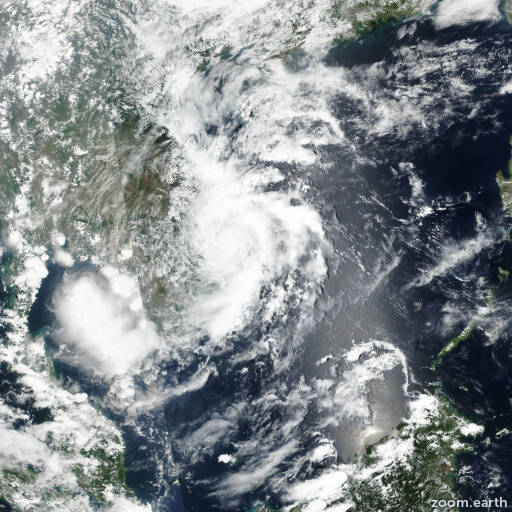 01W
Satellite images, weather maps and tracks of Tropical Depression 01W 2022, March 29 - 31. Max wind speed 55km/h.
01W is located 407 km east-northeast of Ho Chi Minh City, Vietnam, and has moved west-northwestward at 13 km/h (7 knots) over the past 6 hours.
Infrared imagery and radar imagery show a consolidating system with improved convective banding over the western and southern quadrants and persistent deep convection over the center.
Microwave imagery shows deep convective banding has finally formed over the western semicircle. A fortuitous ASCAT-B image shows a well-defined, symmetric circulation with 35-45 km/h winds (20-25 knots) wrapping around the western semicircle into the southwest quadrant.
There is high confidence in the initial position based on this ASCAT image. 01W is forecast to track west-northwestward under the low-level subtropical ridge positioned to the north and is expected to make landfall in 12 hours then track inland while dissipating.
Forecast guidance supports the JTWC forecast track with high confidence.
This is the final warning on this system by JTWC. The system will be closely monitored for signs of regeneration.
Information provided by the Joint Typhoon Warning Center (JTWC).