Tropical Cyclone 01S 2022-2023
Last Modified: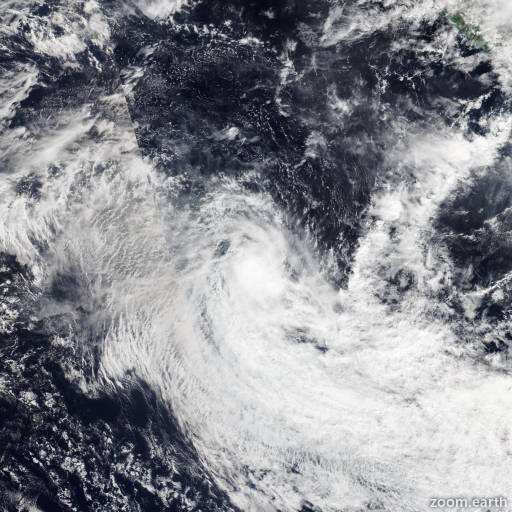 01S
Satellite images, weather maps and tracks of Category 1 Tropical Cyclone 01S 2022-2023, July 25 - 31. Max wind speed 85km/h.
01S is located 2304 km east-southeast of Diego Garcia, and has moved west-southwestward at 7 km/h (4 knots) over the past 6 hours.
01S has slowed due to a relatively weak steering environment associated with the passage of a deep midlatitude major trough to the south. The subtropical ridge is building to the south-southwest and is expected to continue to build as the midlatitude trough propagates eastward over the next 24 hours.
01S will accelerate west-northwestward through the forecast period as the steering ridge to the south strengthens. The system will steadily weaken due to significant dry air and increasing wind shear with dissipation anticipated in 2 days.
Forecast guidance is in tight agreement (the model spread over the next 2 days is 93 km or less) lending high confidence to the JTWC forecast track.
The reliable intensity guidance is also in good agreement supporting the JTWC intensity forecast.
Maximum significant wave height is 4 meters (13 feet).
Information provided by the Joint Typhoon Warning Center (JTWC).